Advertising for Biketronics seemed most effective via word of mouth, but we still ran some ads in a biker gear publication called DRAG Magazine.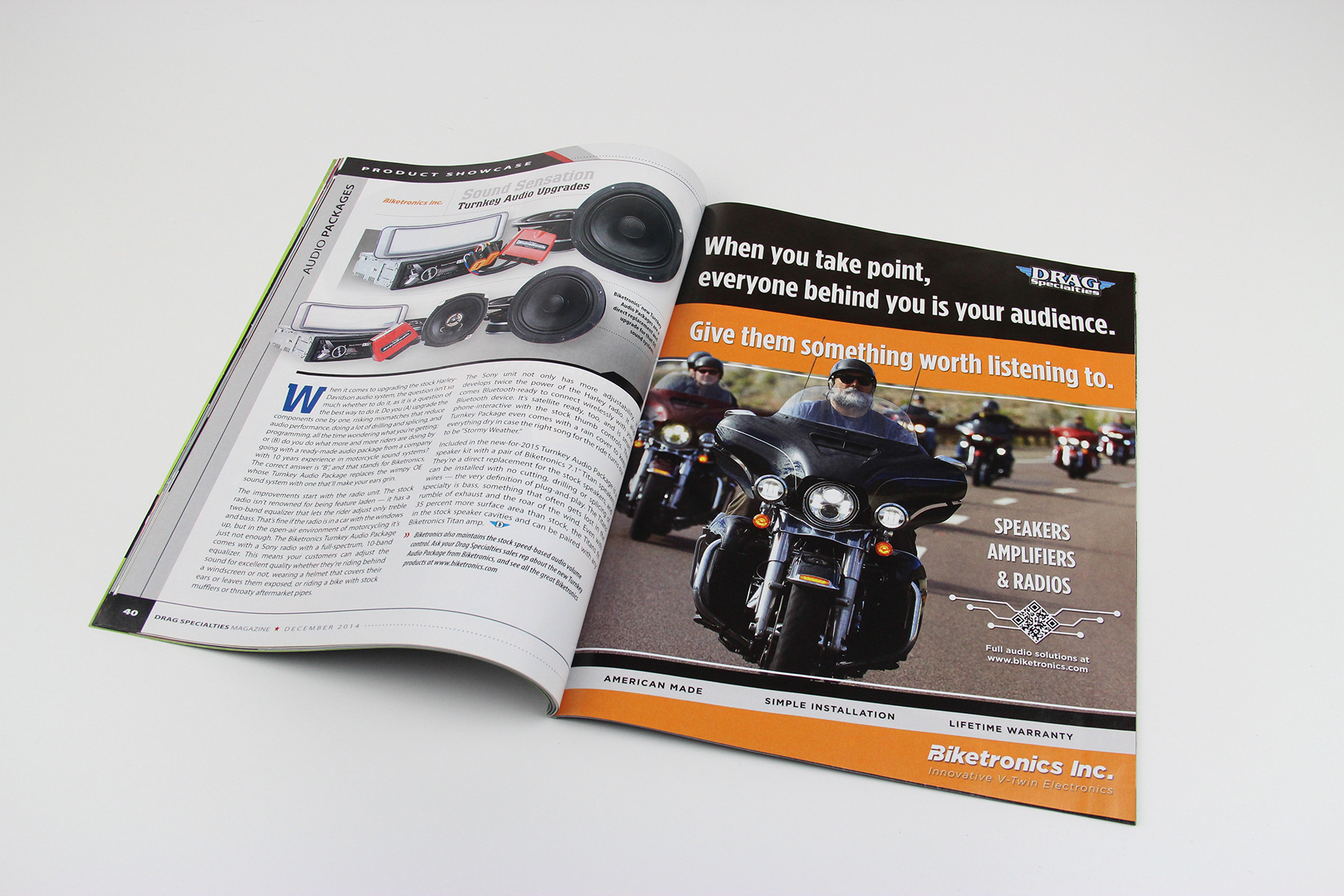 //    Packaging Design    //
Most of the products we shipped out actually went to motorcycle shops and were stored in the back shelves. With that in mind I designed boxes for the product lines that would aid warehouse workers in keeping track of inventory, but if they found their way onto the sales floor they would look better than a brown box.
//    Product Photography    //
Product shots were all done with a Canon T3i Rebel, DIY lighting, and a little Photoshop retouching. Most of the shots were set up for "blow-out white" so they could easily be ready for web or print.